320sf, Manton CA
Creek supplied water, pvc solar, propane source lighting and heating, septic system organically treated and leached on site, plate steel, Western Windows, reclaimed Douglas Fir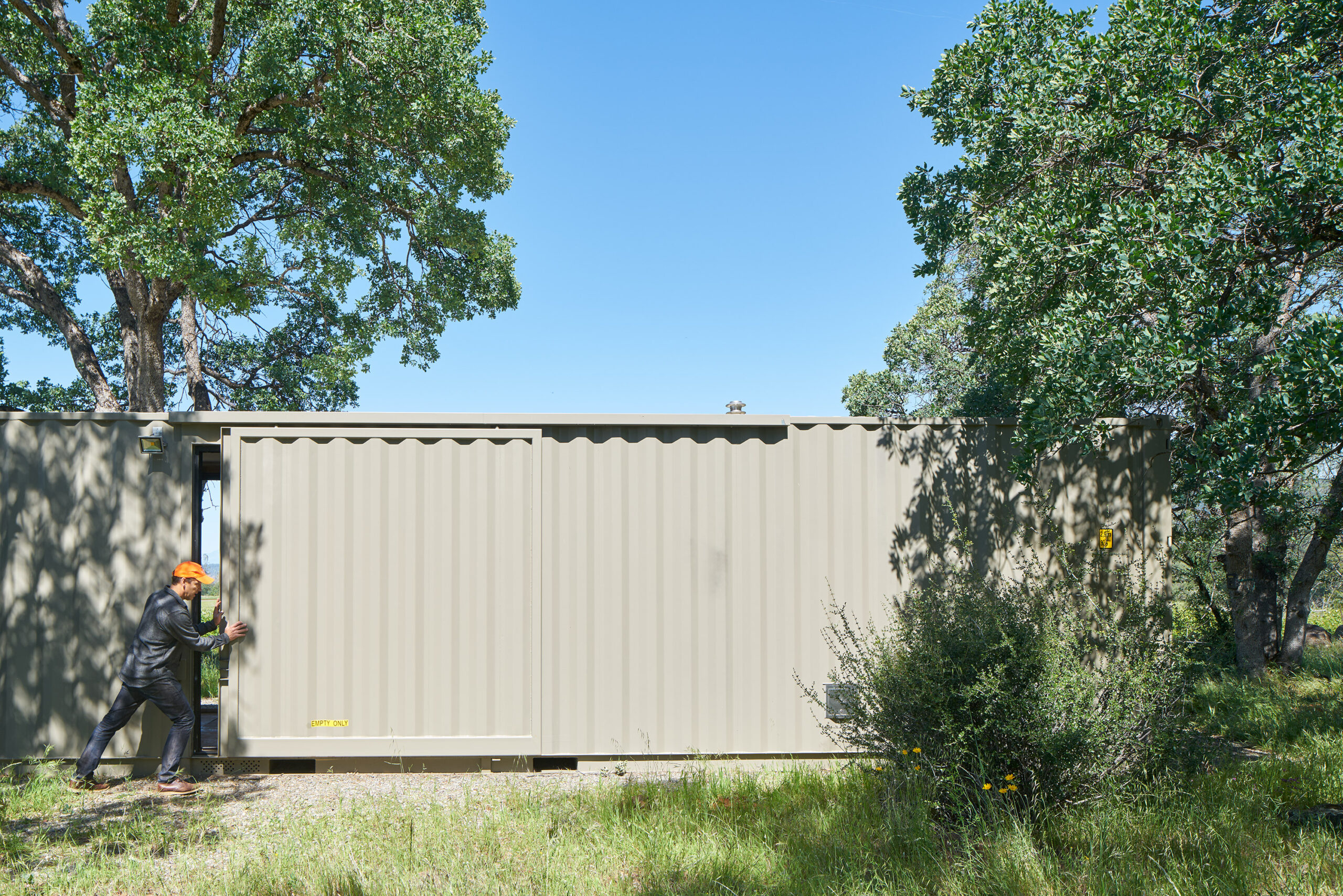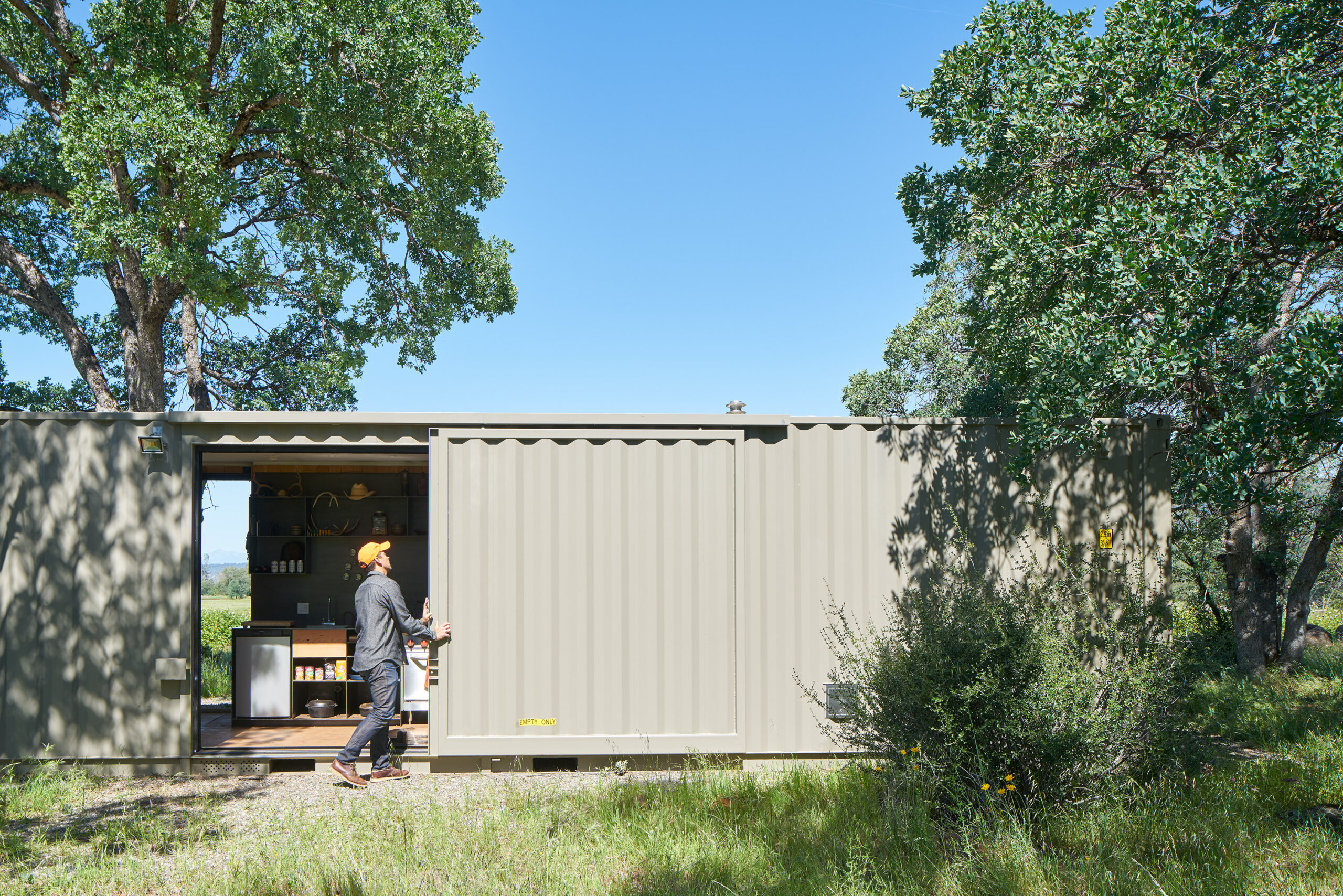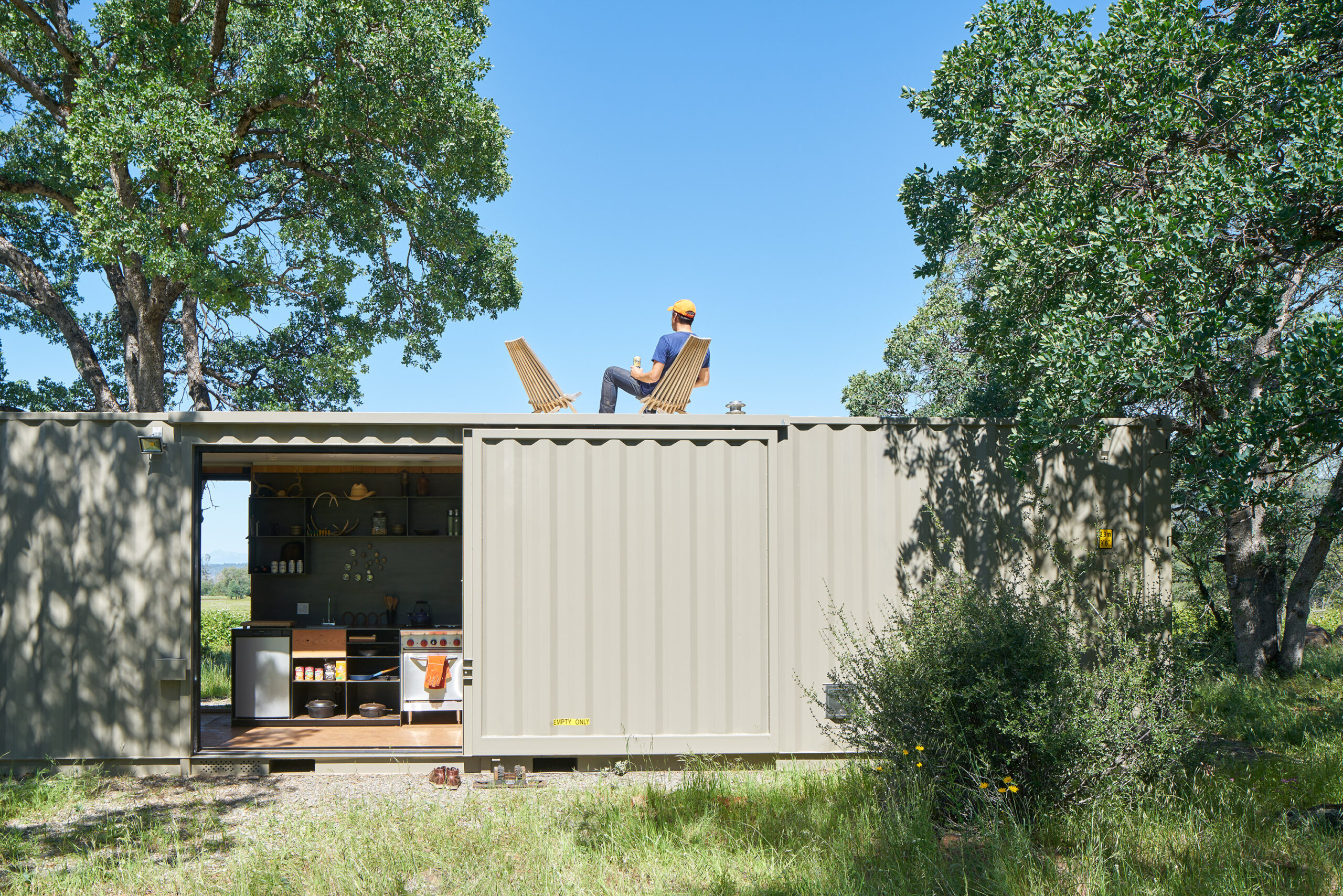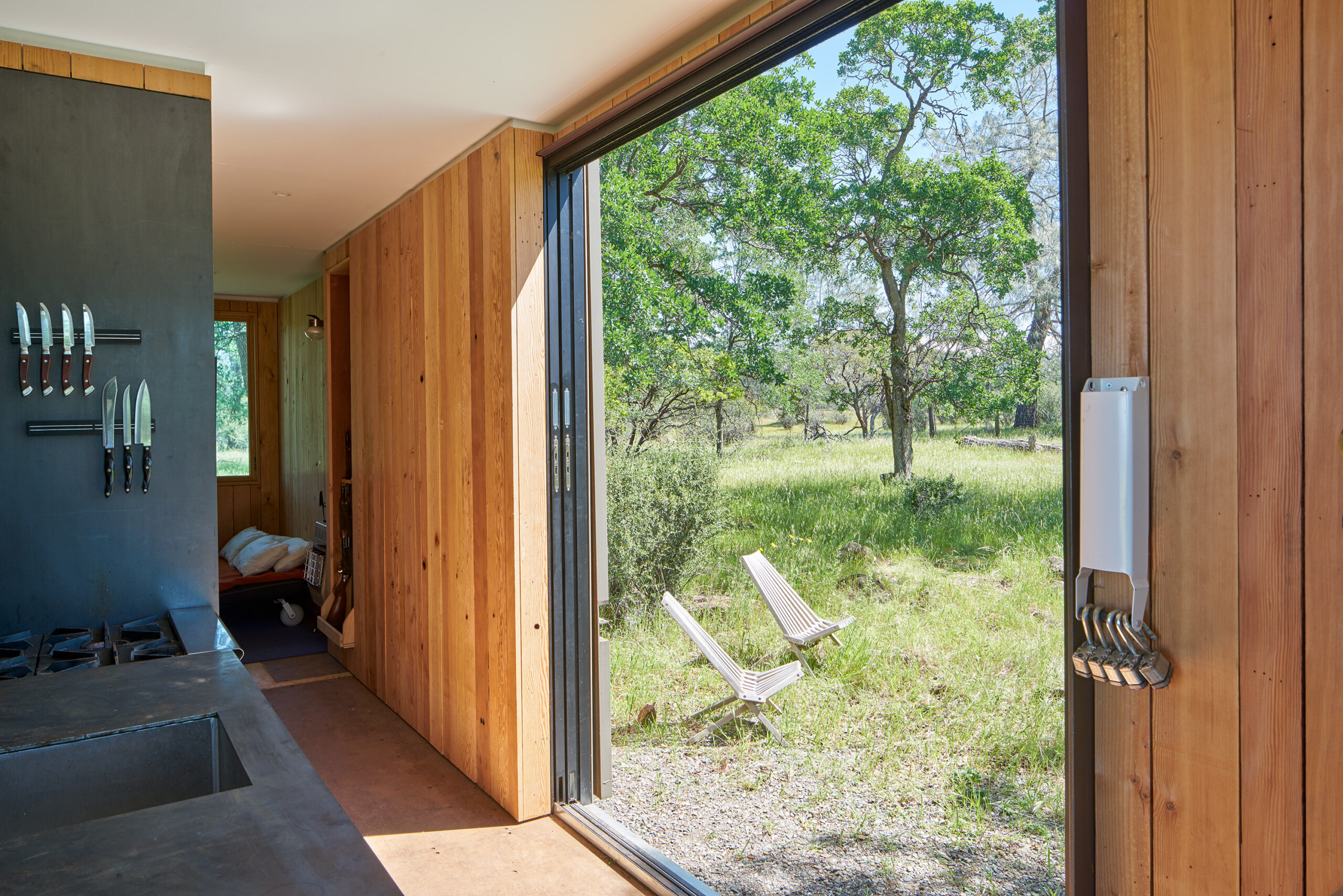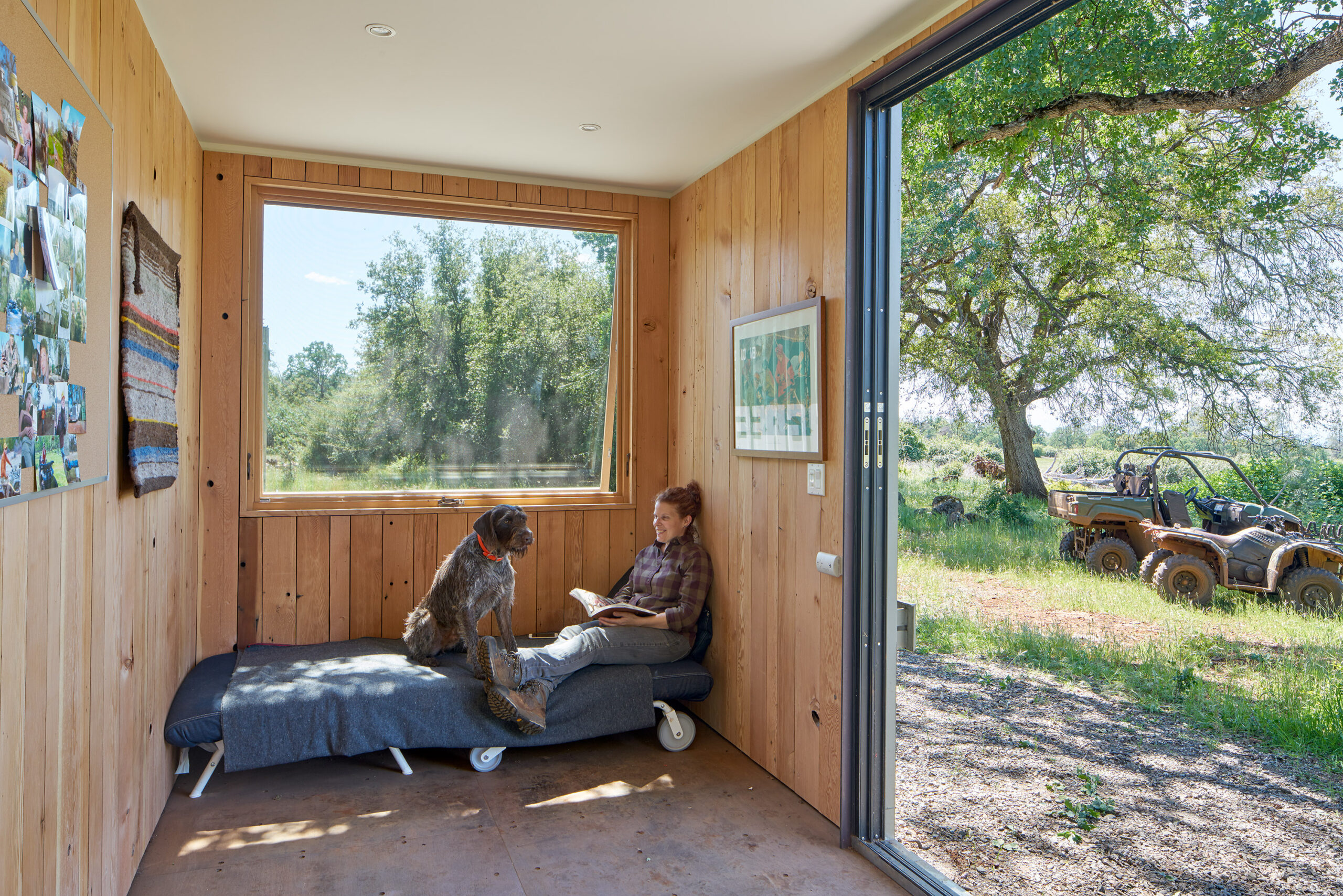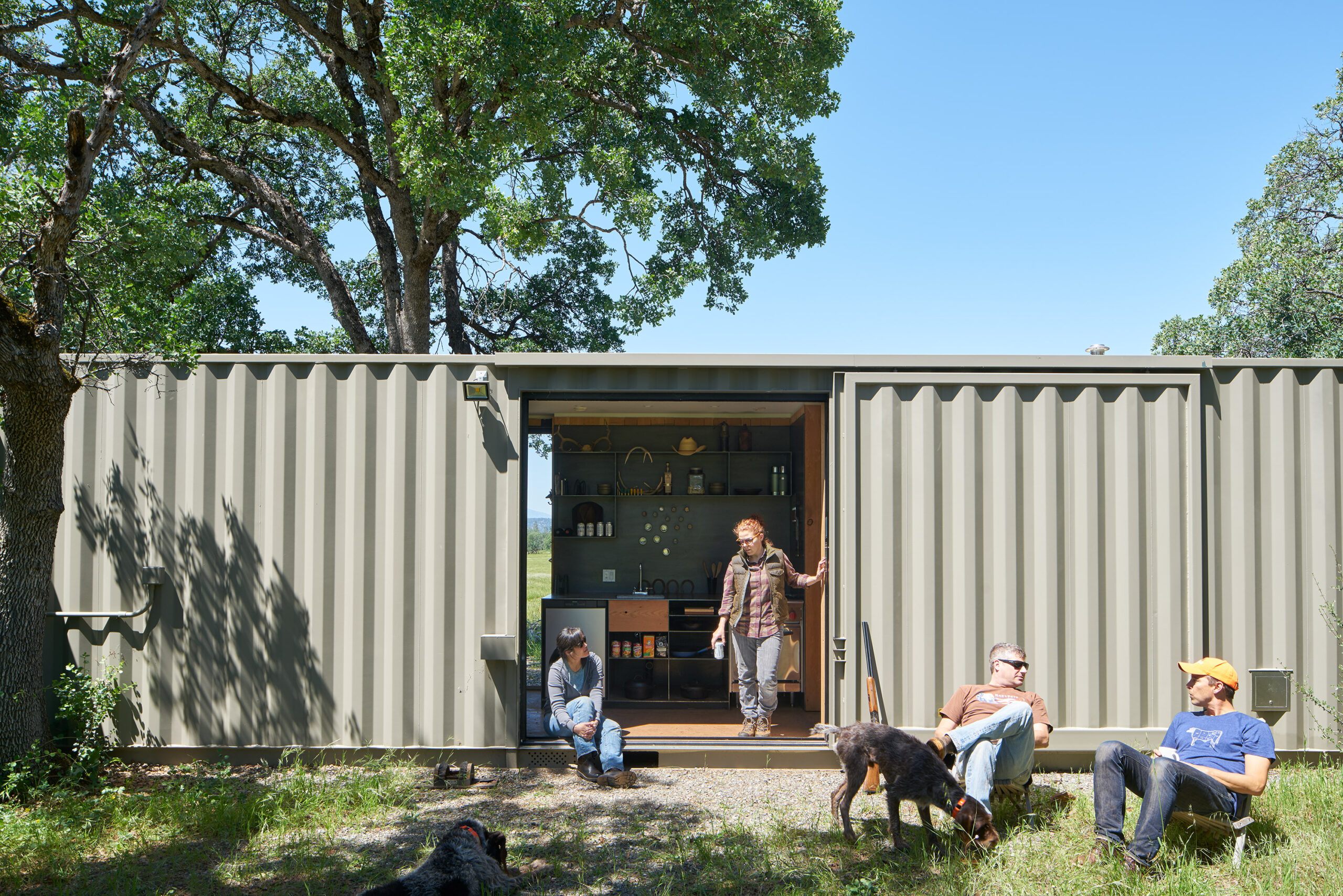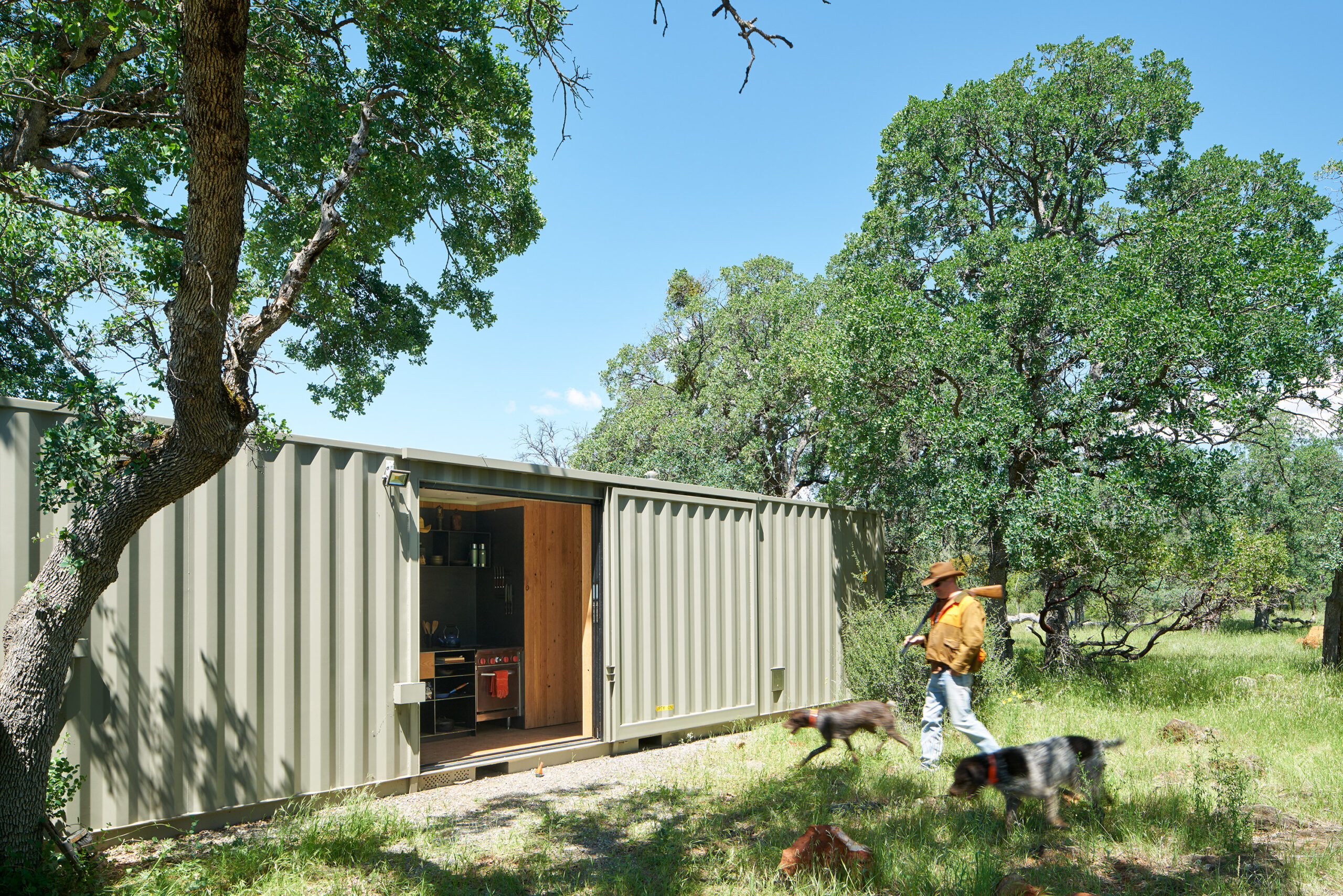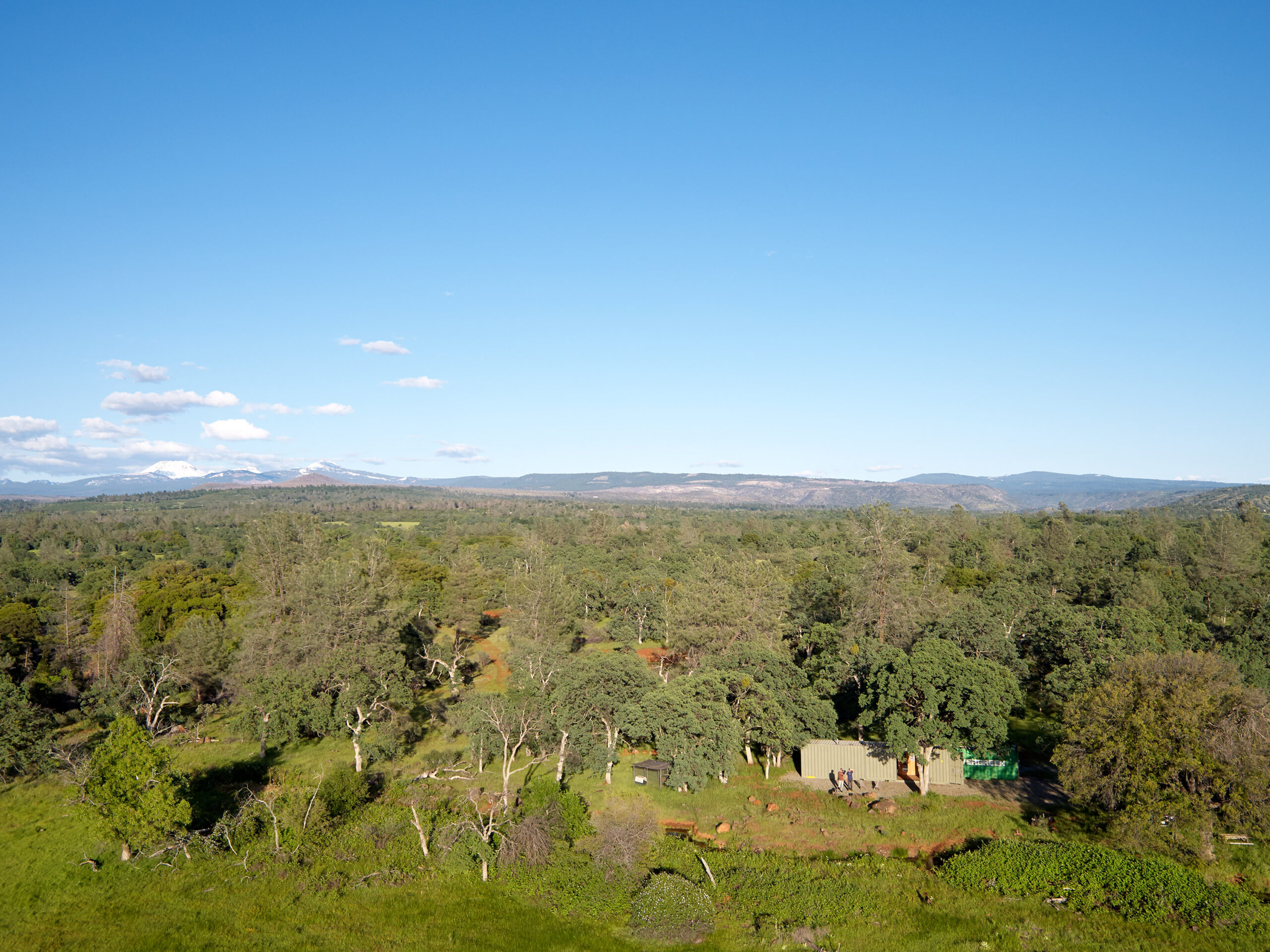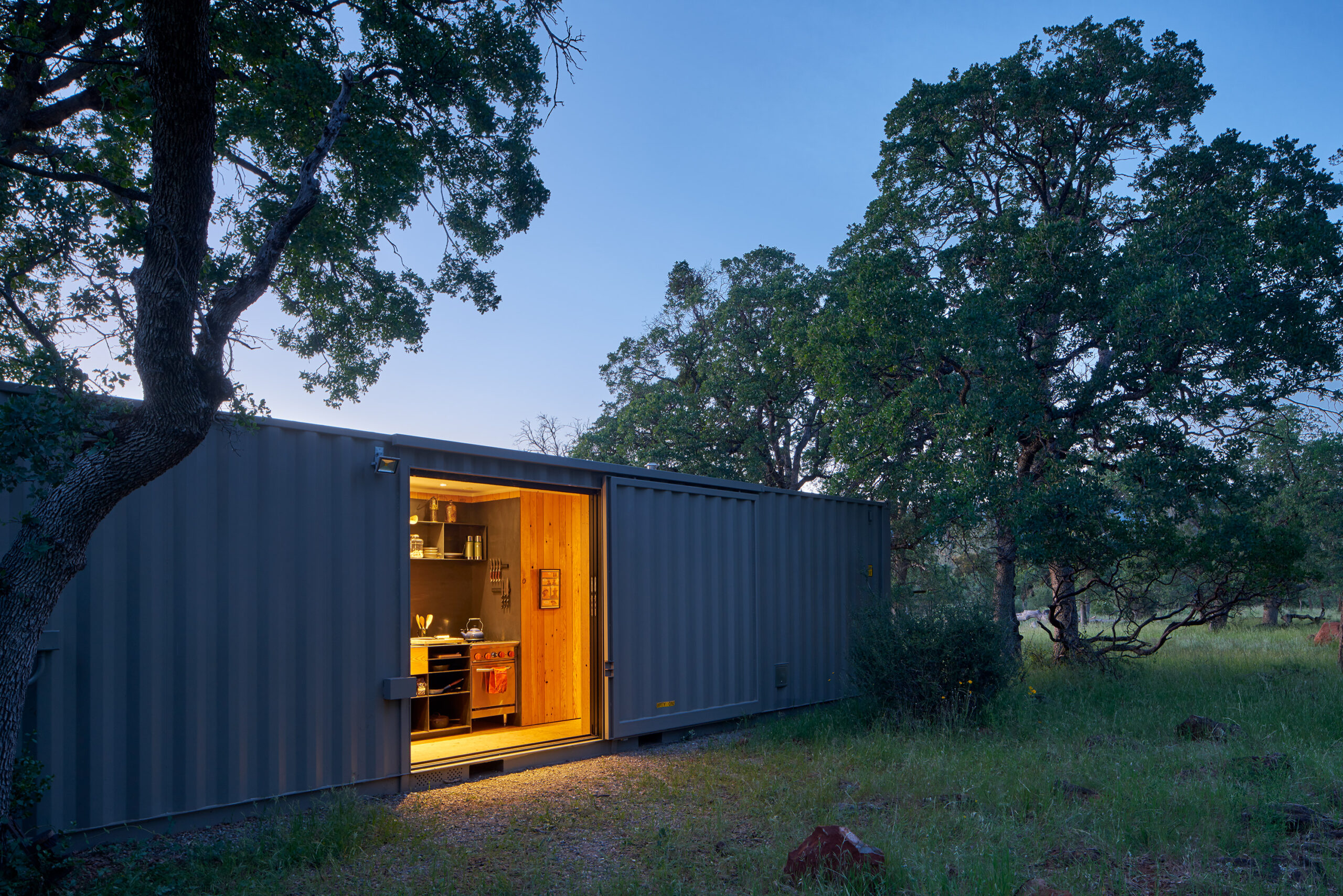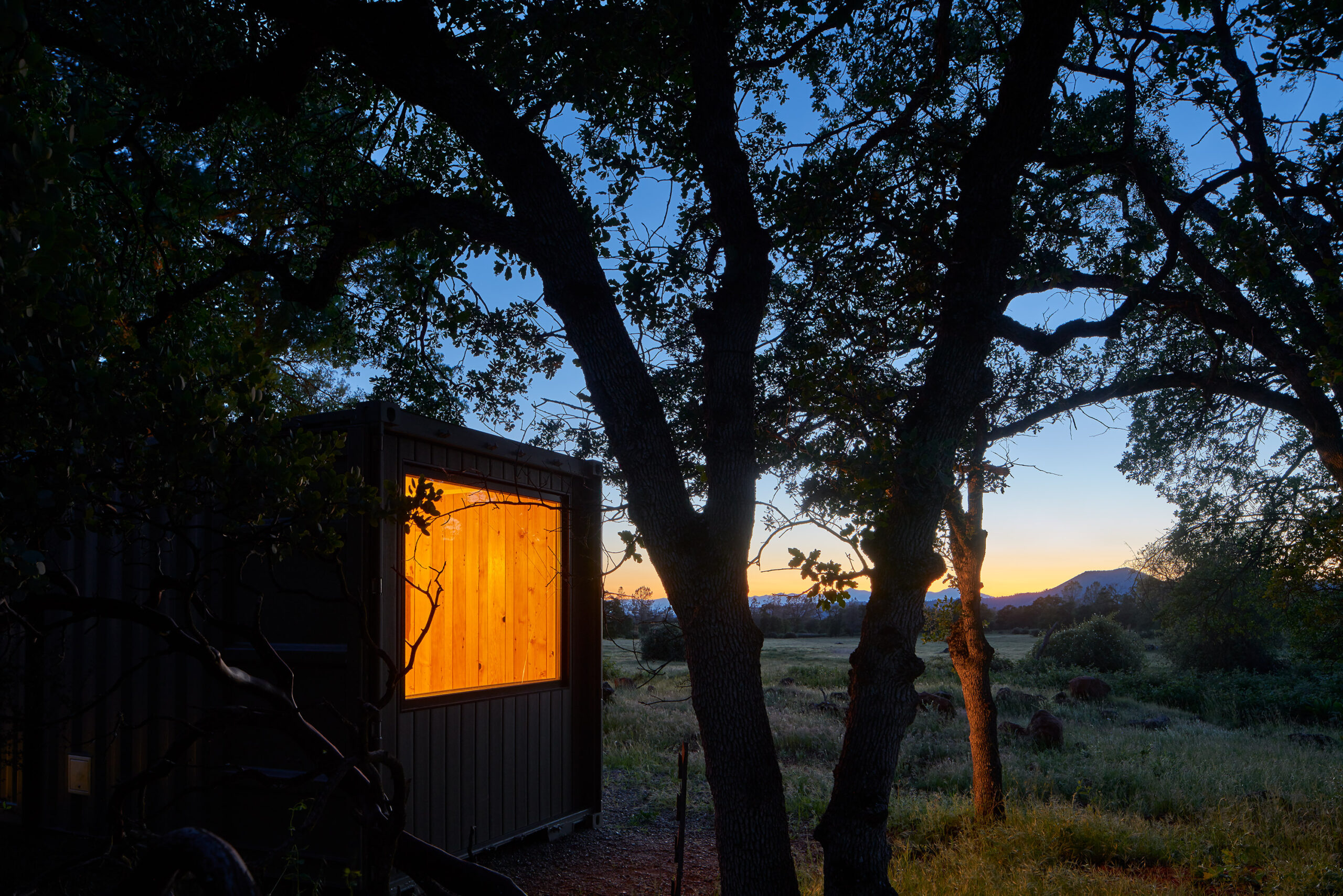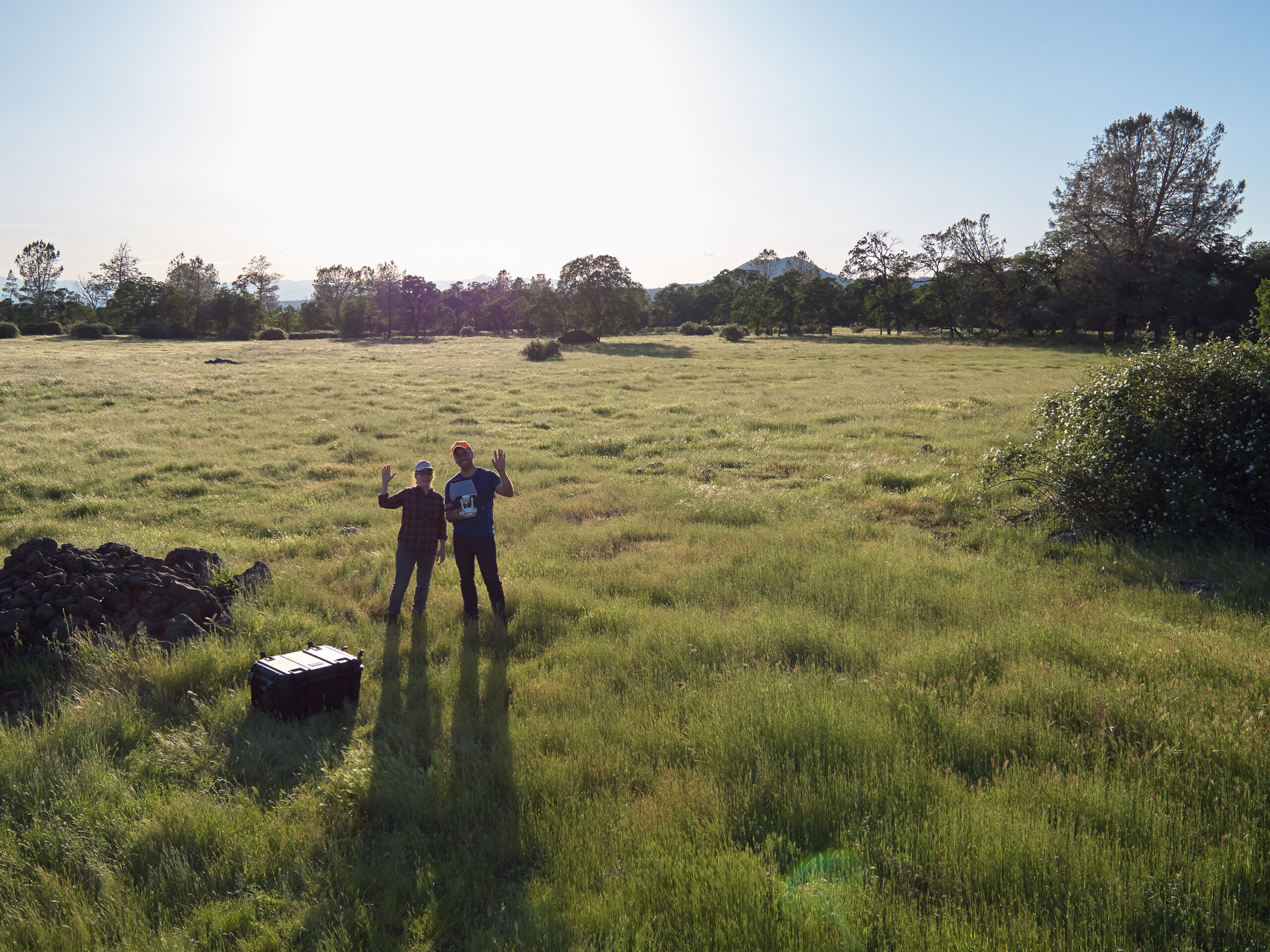 40′ highboy shipping container turned into a cozy hunting cabin.
more ↴
40′ L and 24′ L steel shipping containers, pvc solar, propane lighting and heating, creek sourced fresh water, natural septic, CPG® commercial grade oven/ range, Dometic® propane fridge, Chicago Faucets® plumbing fixtures, WesternWindows® and Marvin® brand windows, plate steel, reclaimed Douglas fir.
One of our San Francisco clients had a dream of building a self- sustaining cabin on 1000 acres of pristine wilderness he owned just West of Mount Lassen. An avid hunter from his days growing up in Colorado, our client had spent years hunting on the property, and sleeping in an old Fleetwood trailer. A conservation easement in favor of the Nature Conservancy prohibited permanent development so we customized two shipping containers off site, and then transported the new 'cabin' via truck to the property. Together with the client, we chose an ideal landing spot next to an old creekbed, with sunset views of Black Butte cinder cone. The cabin is completely off the grid and can be locked up tight when not in use.
We had the Owner select 2 highboy shipping containers (a 40ft long living space container and a 24ft long support container), and we worked with a contractor in Berkeley CA who customized the containers.
Architecture
YamaMar Design Karen Mar, Pavitra Dholakia
photography
Bruce Damonte