2300sf, 3BR/ 2.5BA, 5 modules, coastal Washington
reclaimed cedar, reclaimed water, low intensity green roof, sun and electric power, etched steel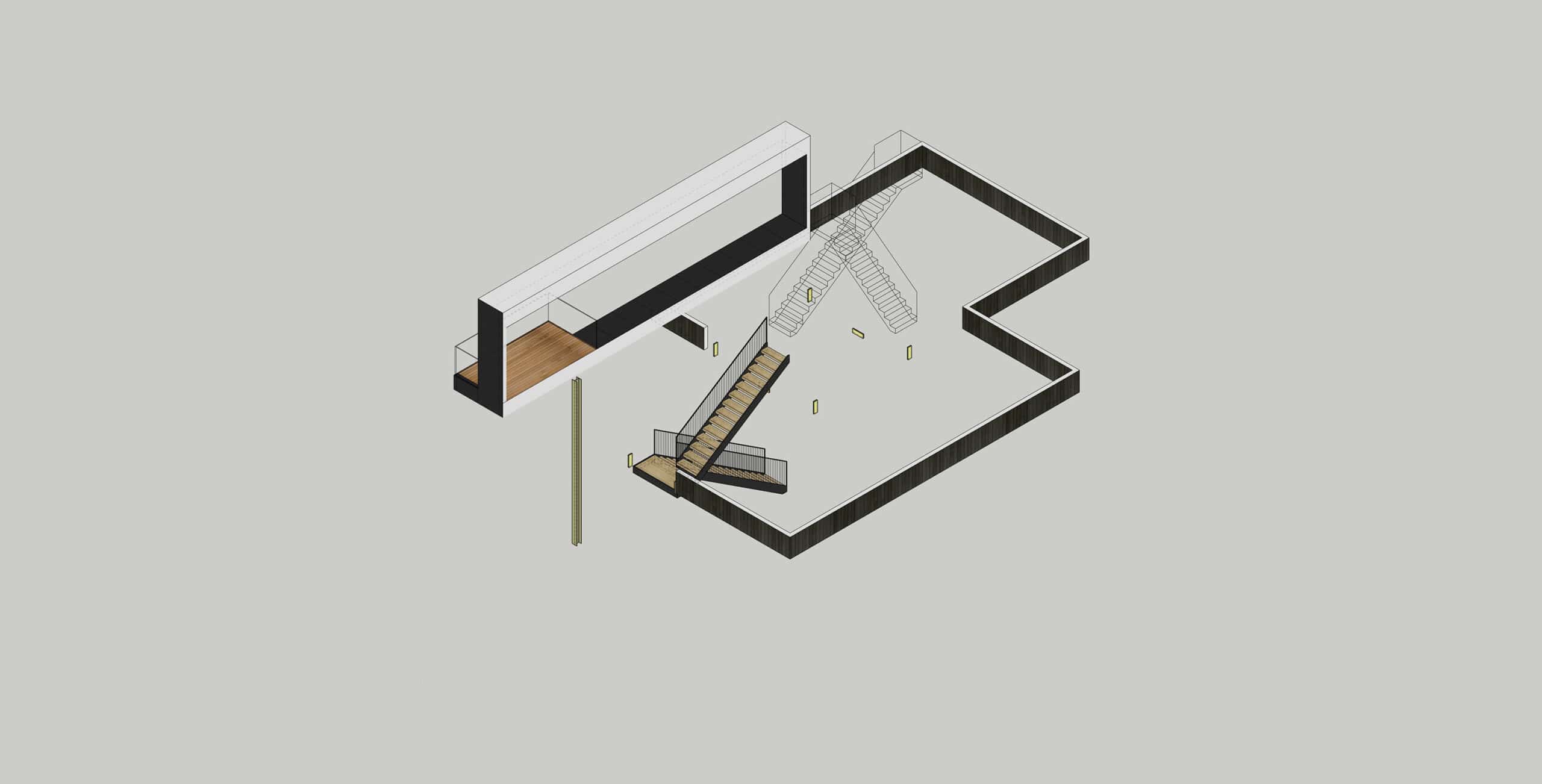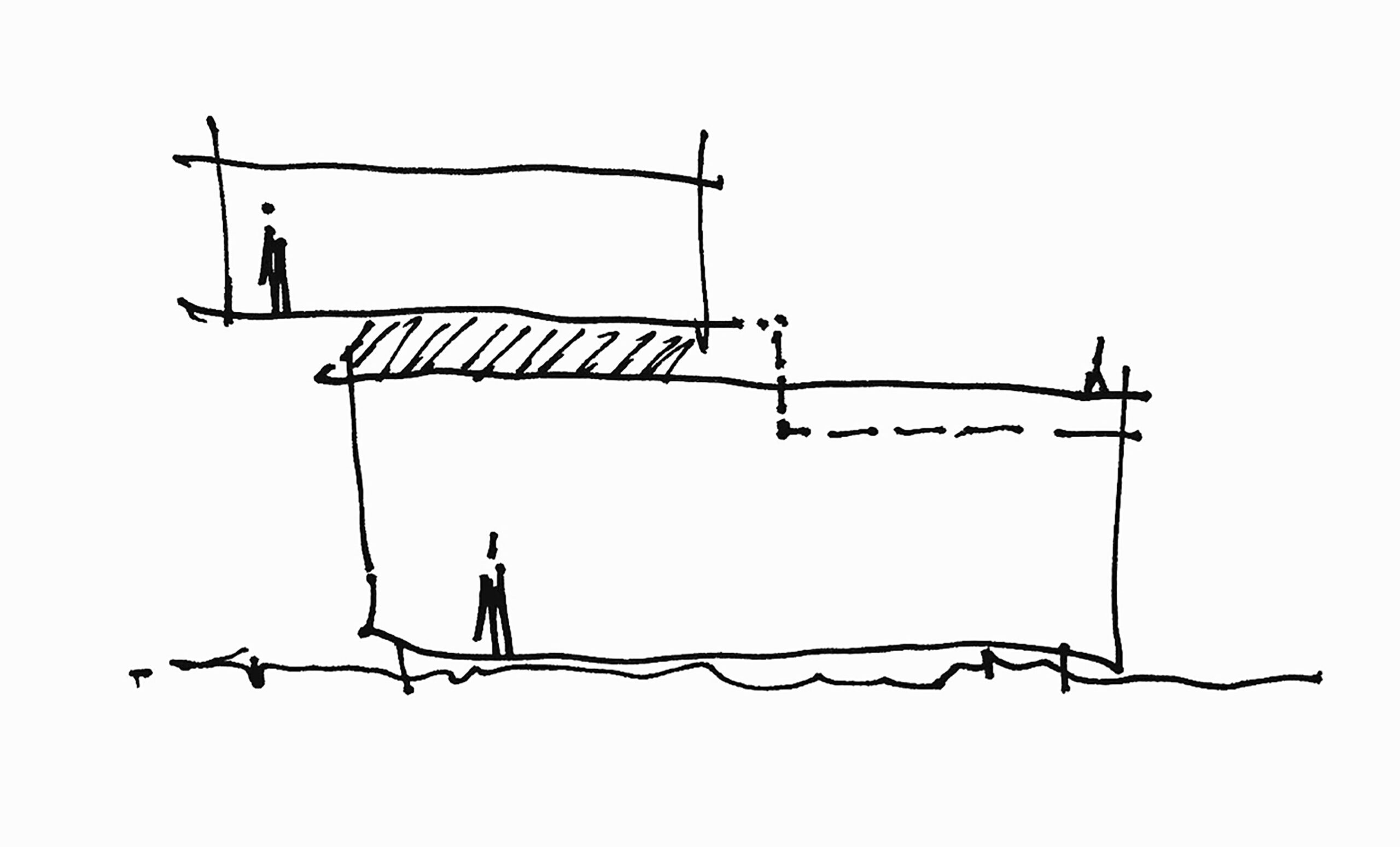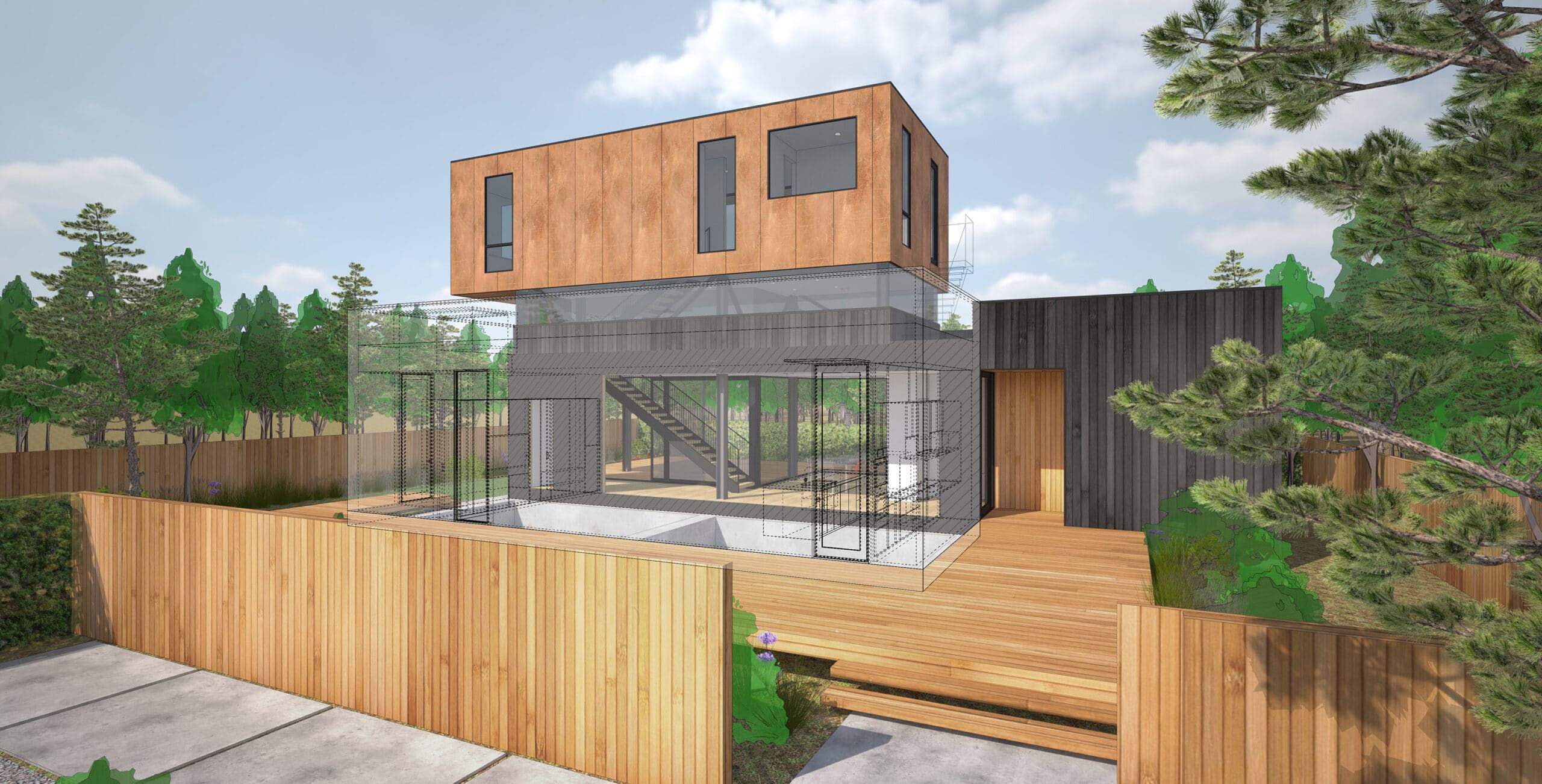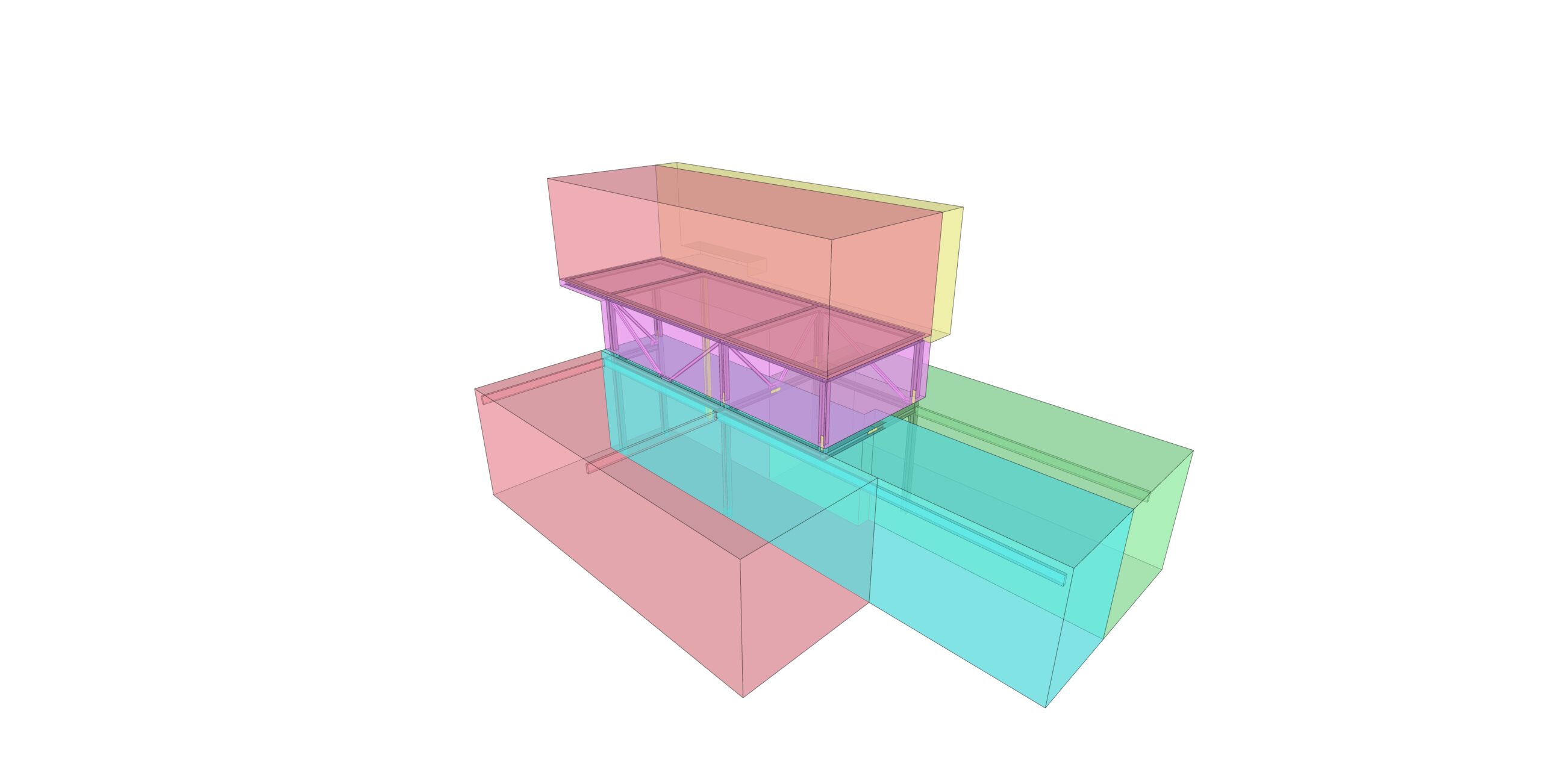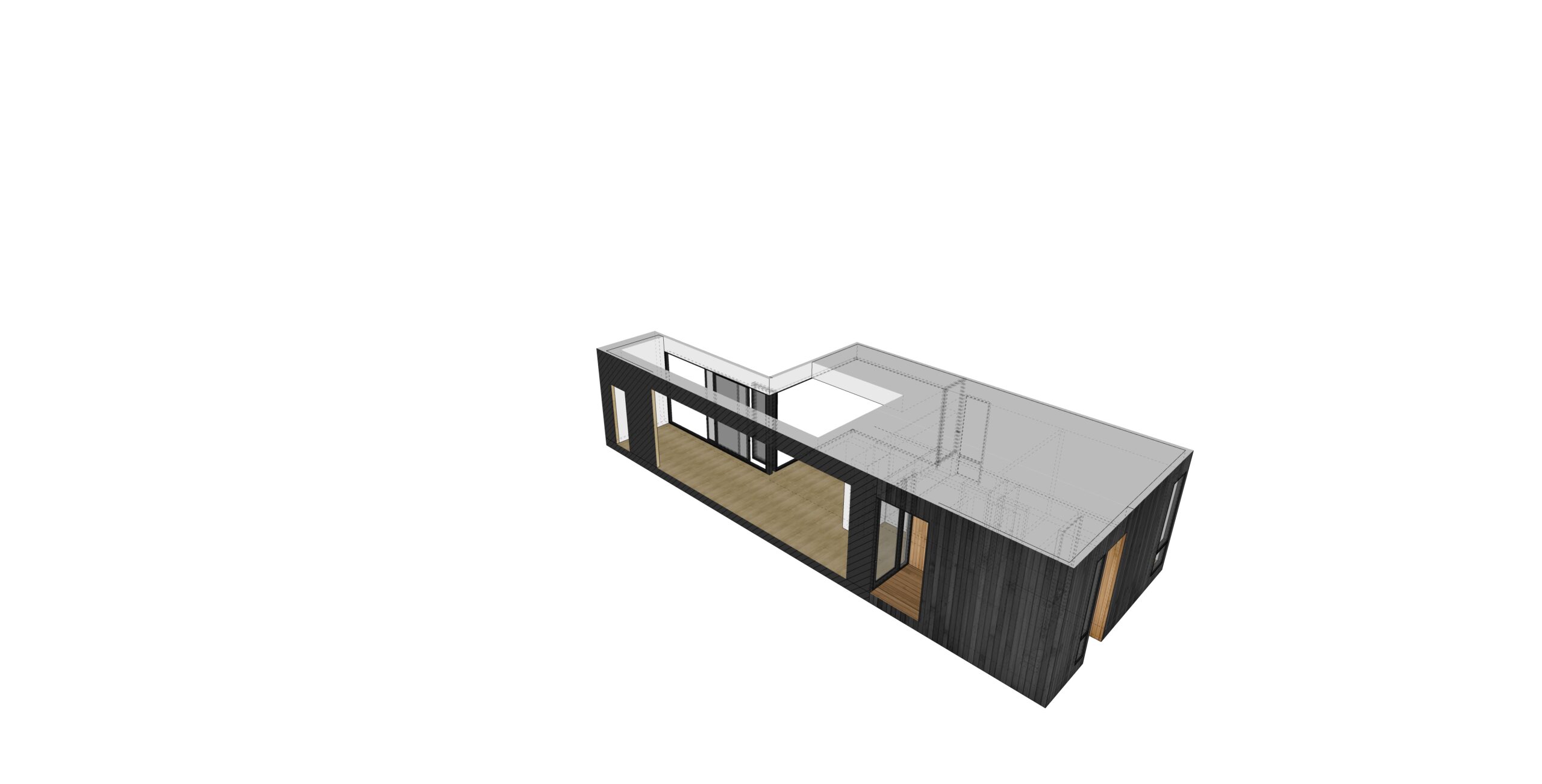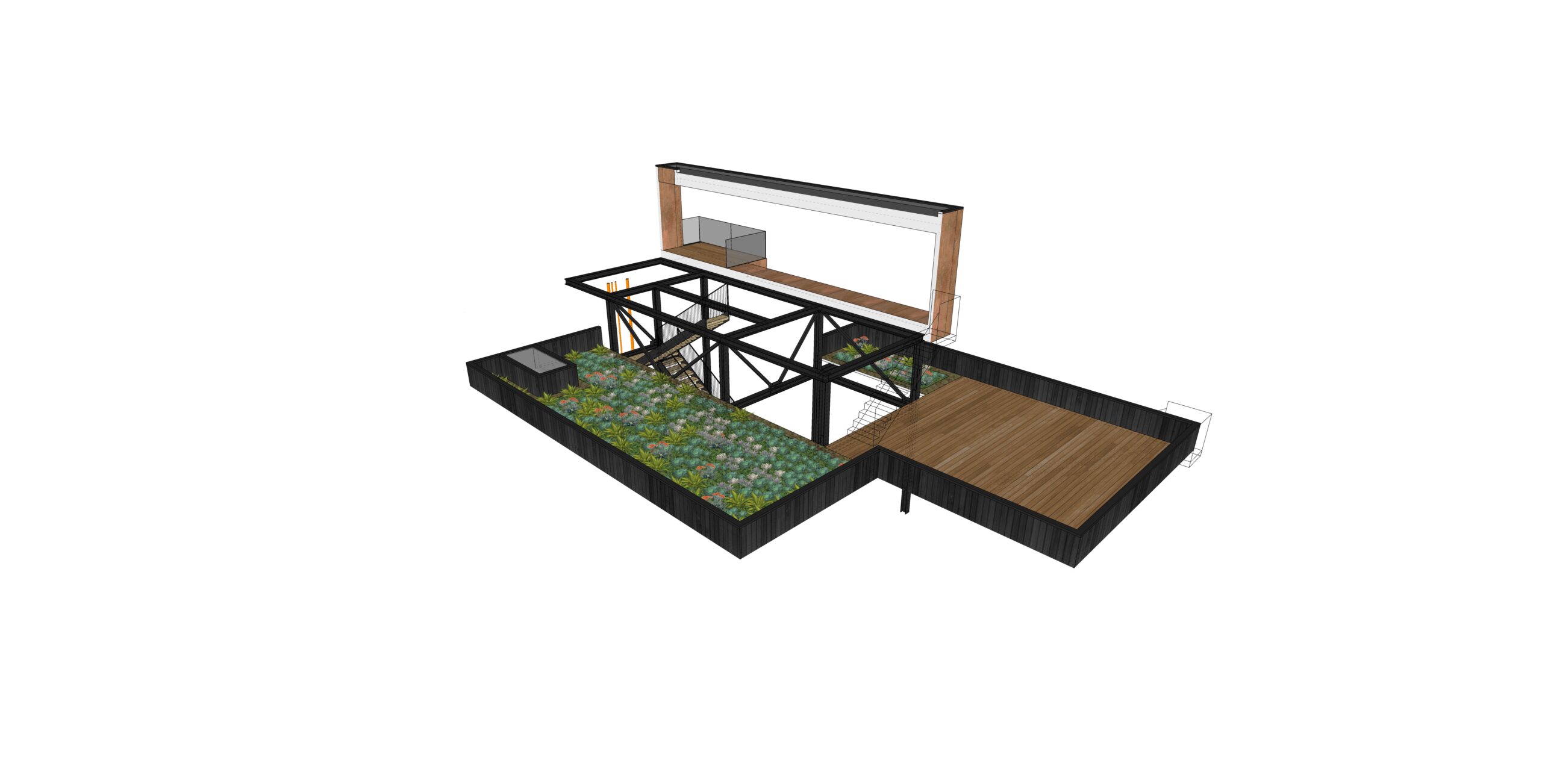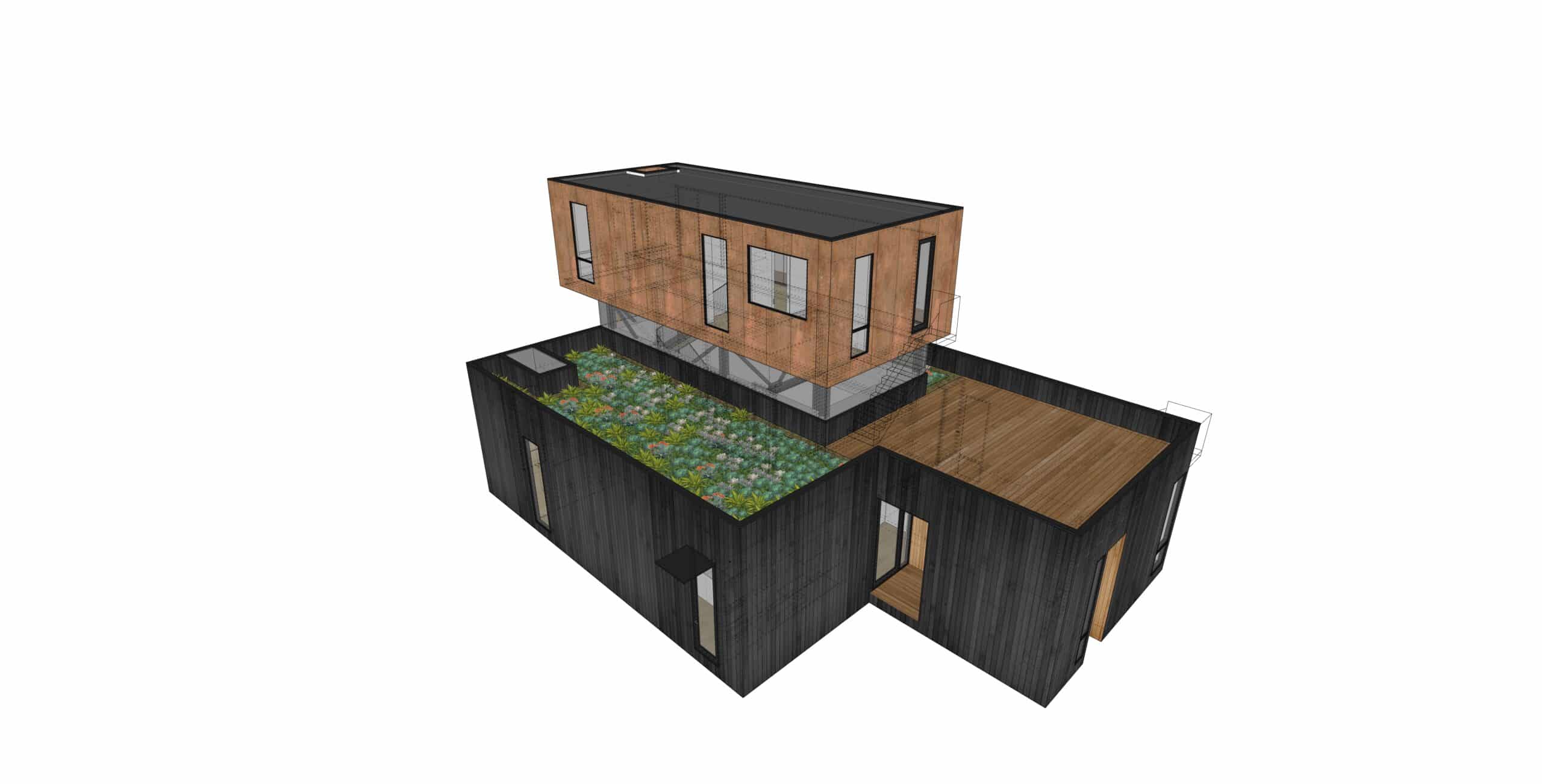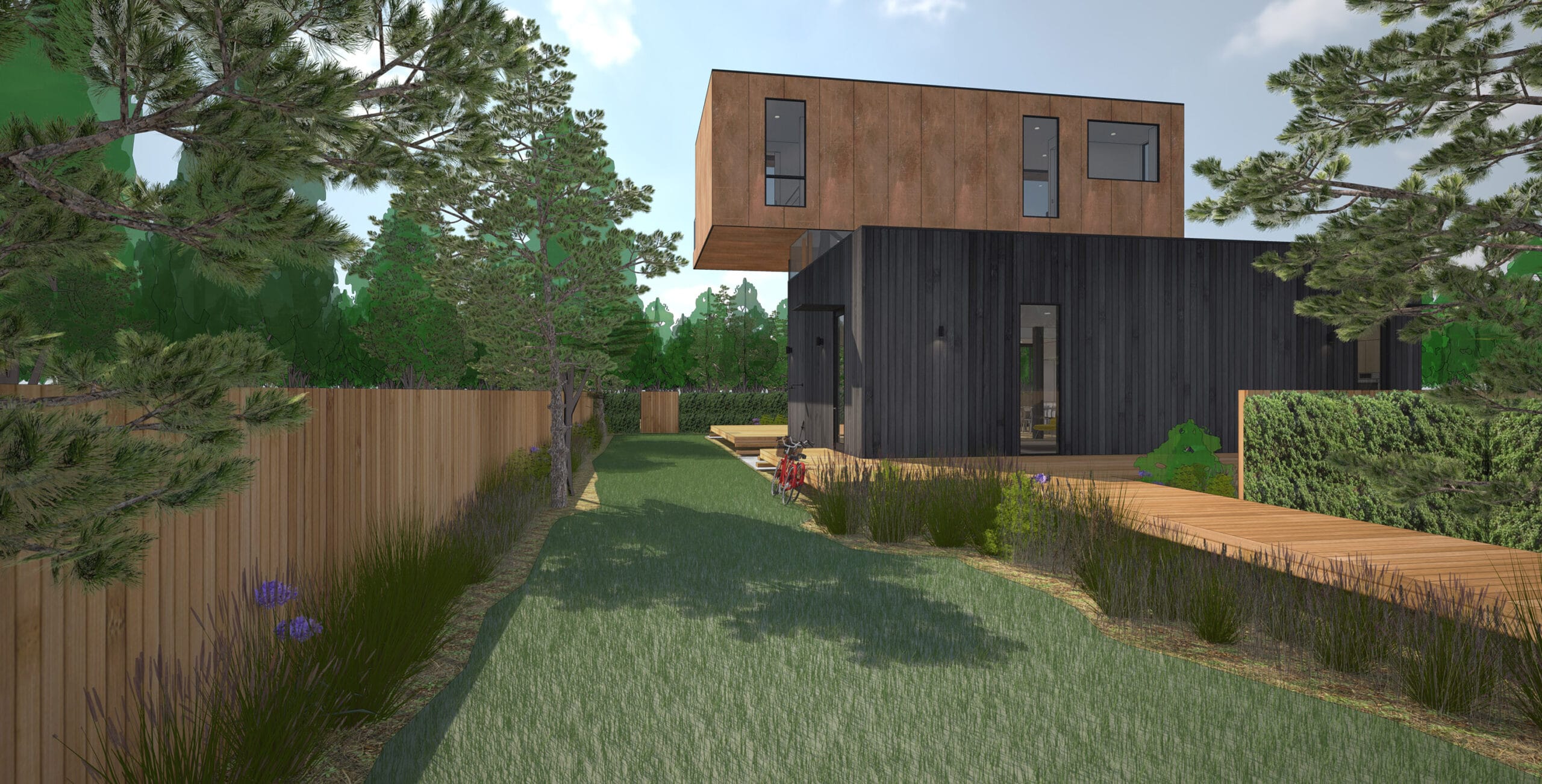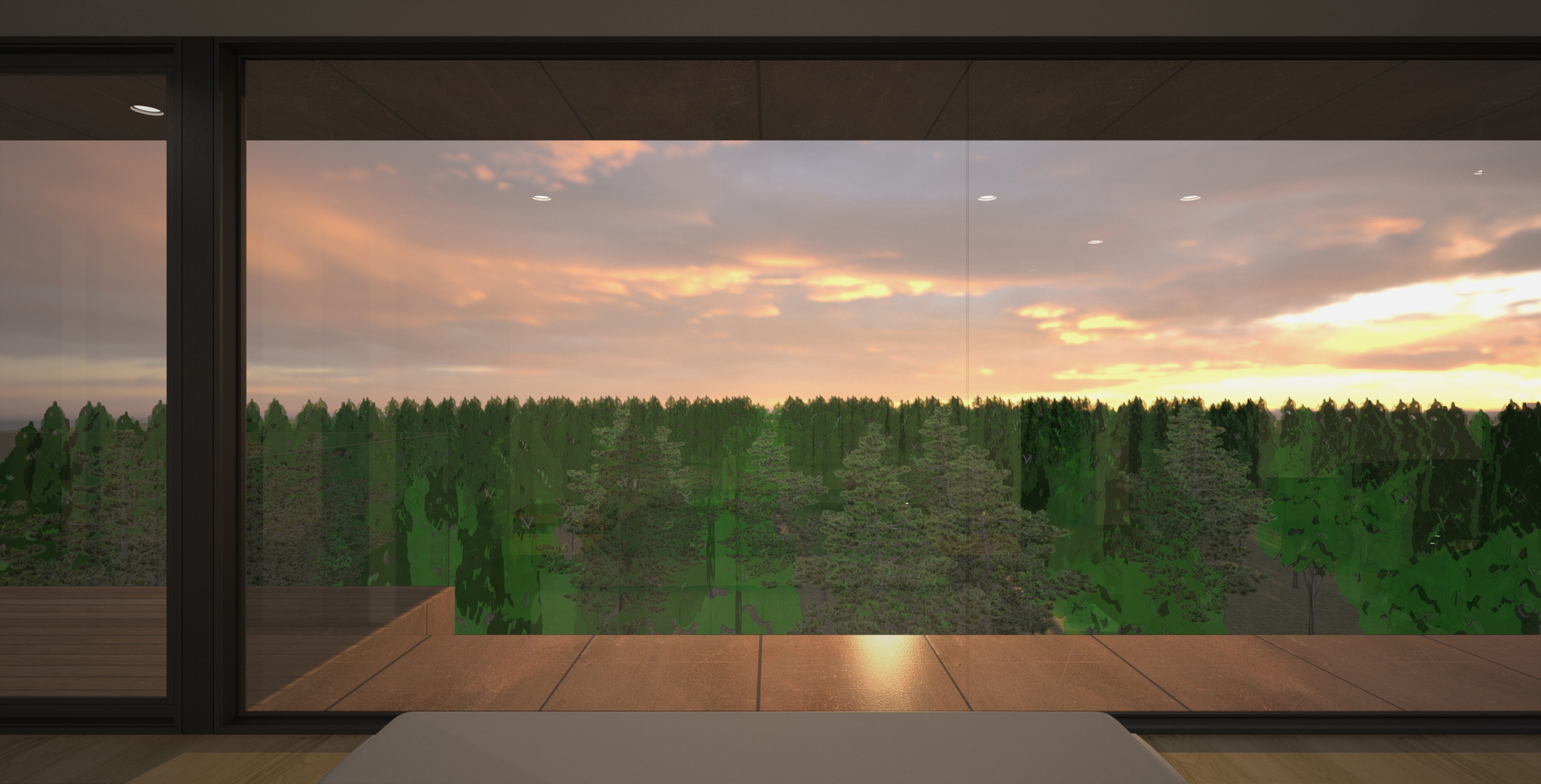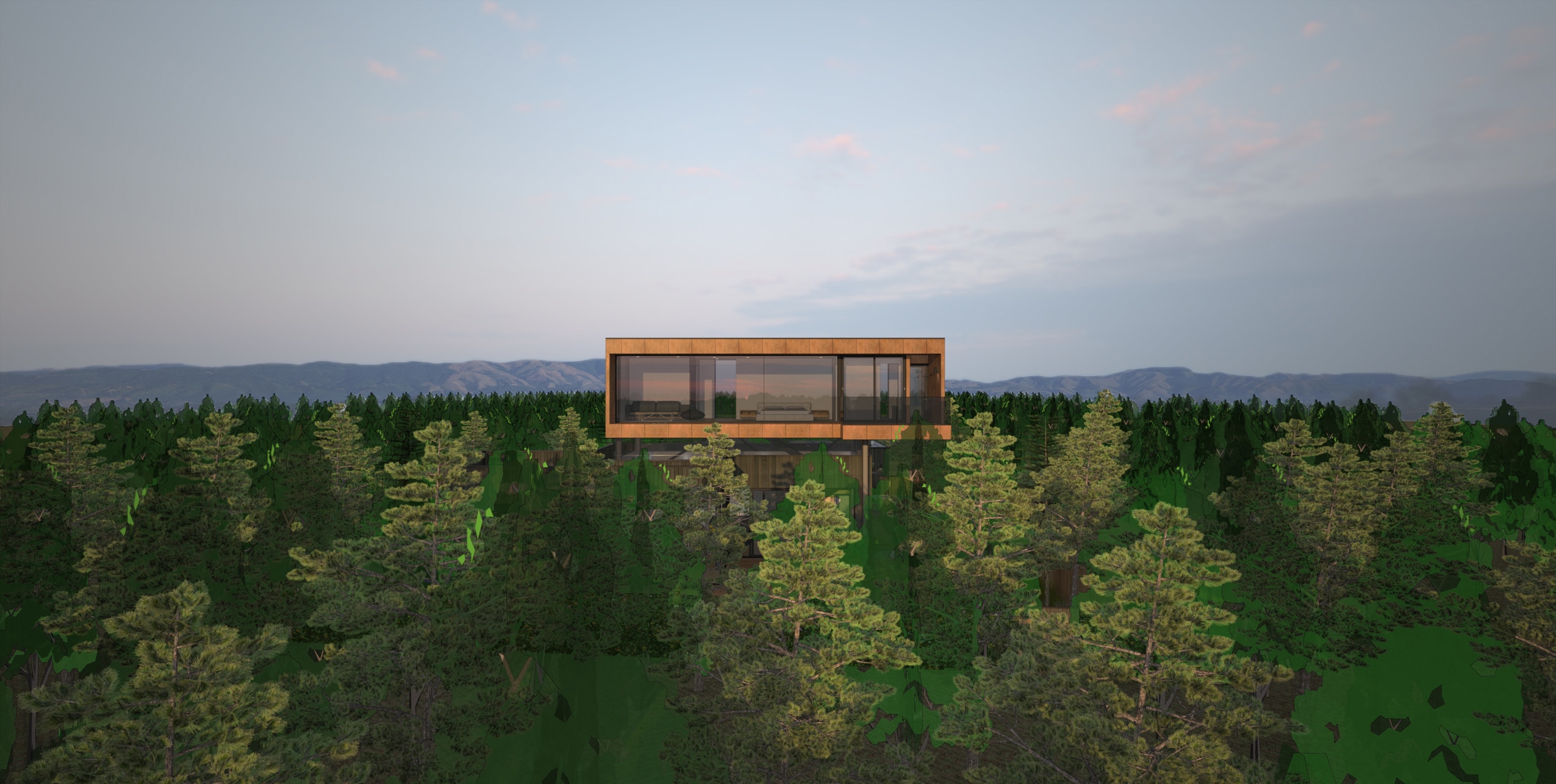 The inspiration for this house came from walking the site with the Owner after she purchased a 5 acre unimproved ocean lot in rural Washington just across the border from Oregon. Even though the property touched the Pacific, it was heavily wooded and part of a larger, protected coastal wetlands. We wanted a light touch on the land, with minimal disturbance to the soil and vegetation.
more ↴
In a coastal wetlands, even dead trees are part of the ecosystem as their roots guard against erosion. Our build area was restricted to a location well back from the actual beach. The trees were dense but relatively short in height so we decided to put a bedroom in the sky for a panoramic view of the ocean. The goal was to create a floating box that would hover above the tree canopy allowing the owner to enjoy the raw, natural beauty of the place.
The house is designed from the top down, with a clearstory ribbon of glass separating the lower public areas from the private elevated Master. Five pre-manufactured modules will be transported by truck from Seattle and 'stitched' together on site. Craning, assembly and finishing of the house will only take a few weeks, and there will be little to no waste.
Architecture
David Yama, Ana Arcelus, Christian Tipping
Special Thanks
Christy Bennett- Hanes