6500sf, SFAIA Design Excellence Award,
Corrugated galvalume, anodized aluminum, cast concrete, formaldehyde free ultralight MDF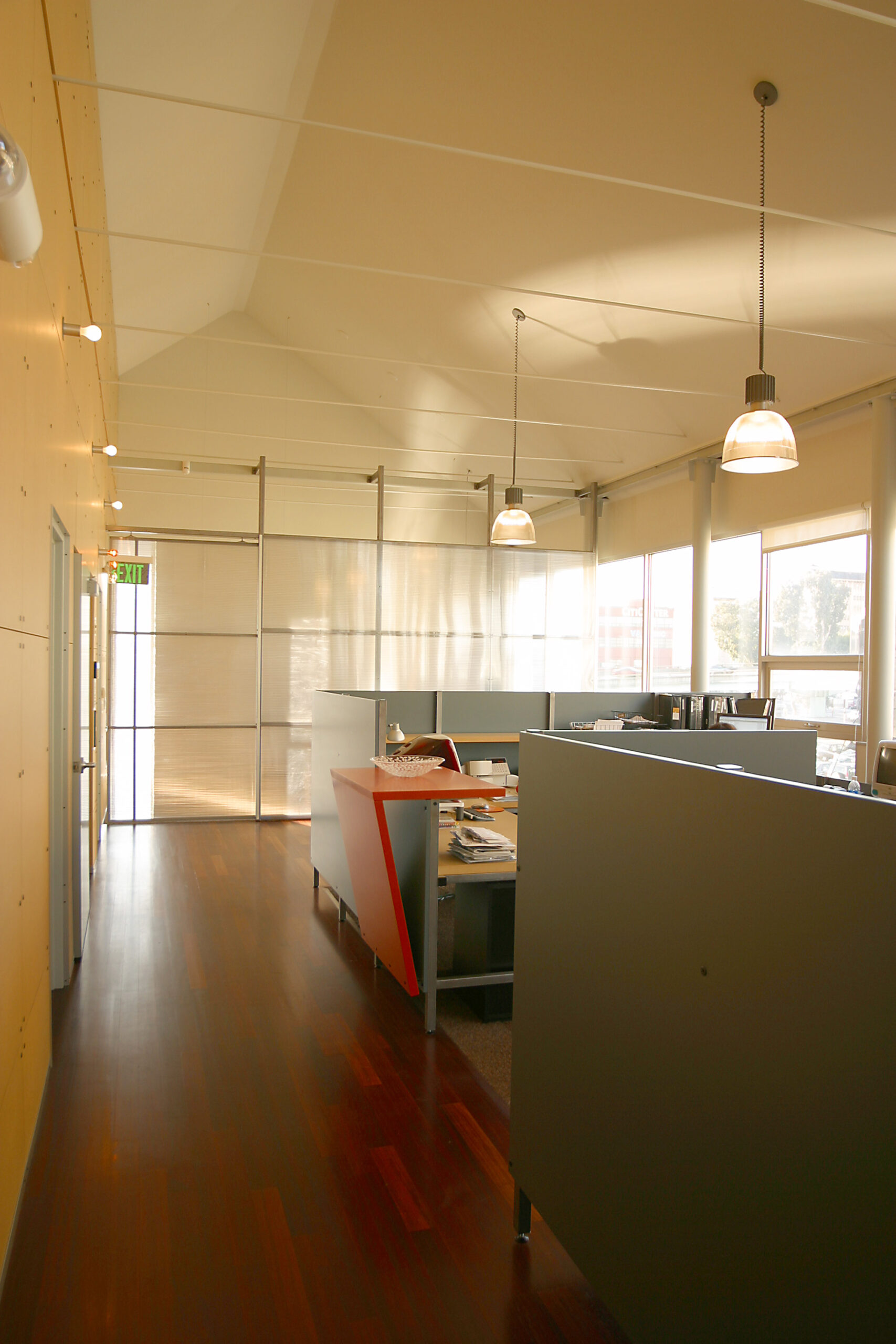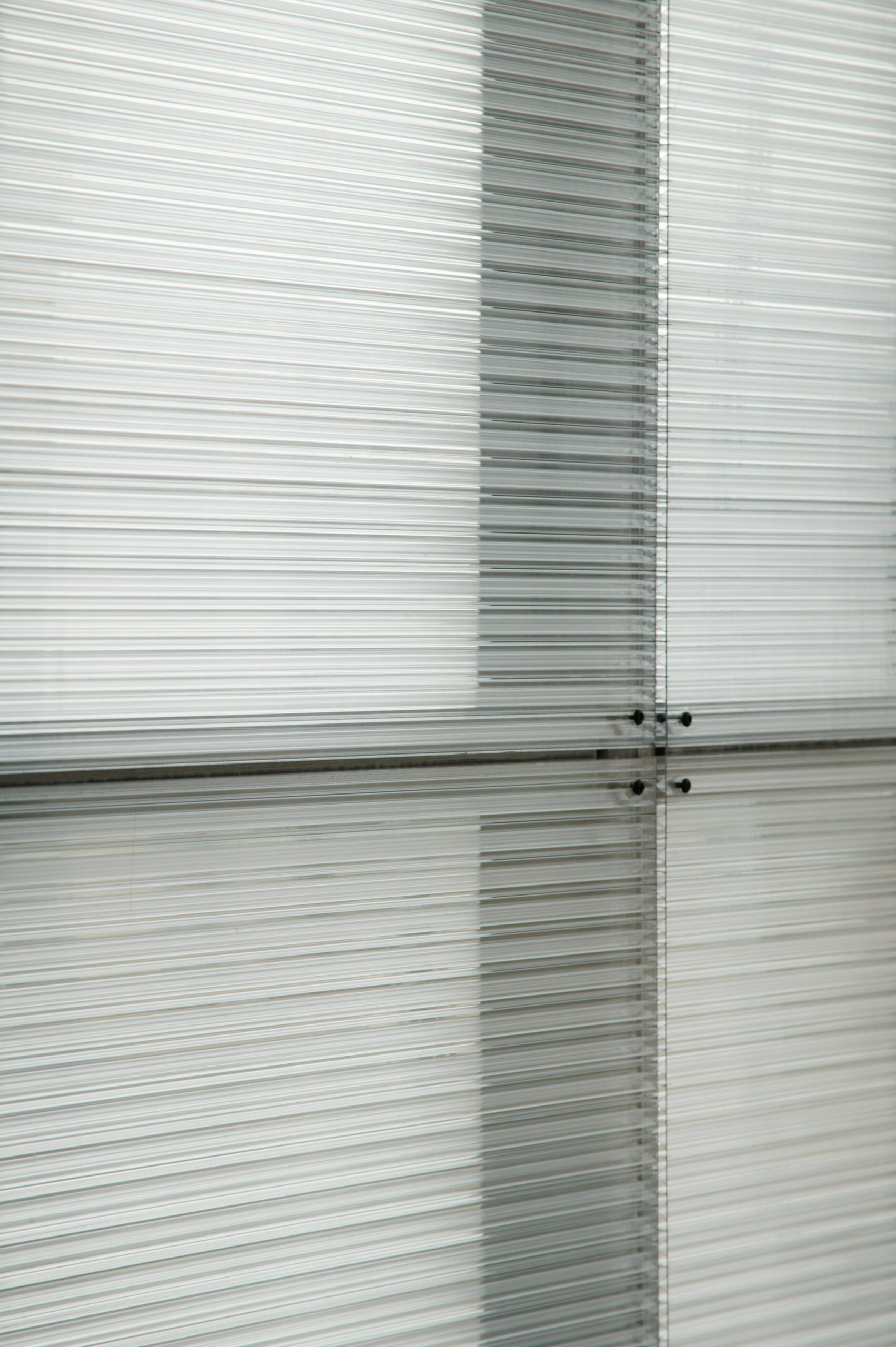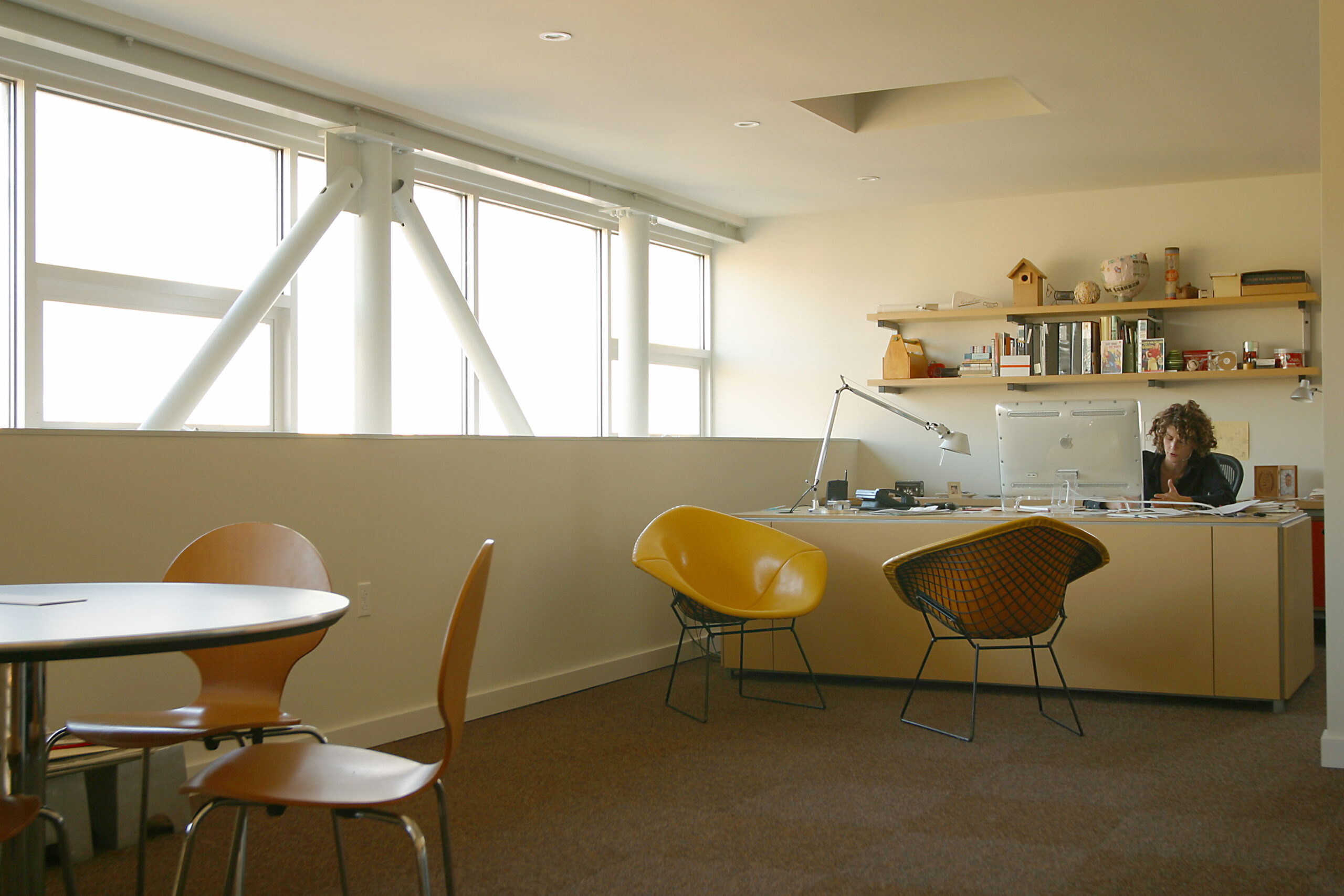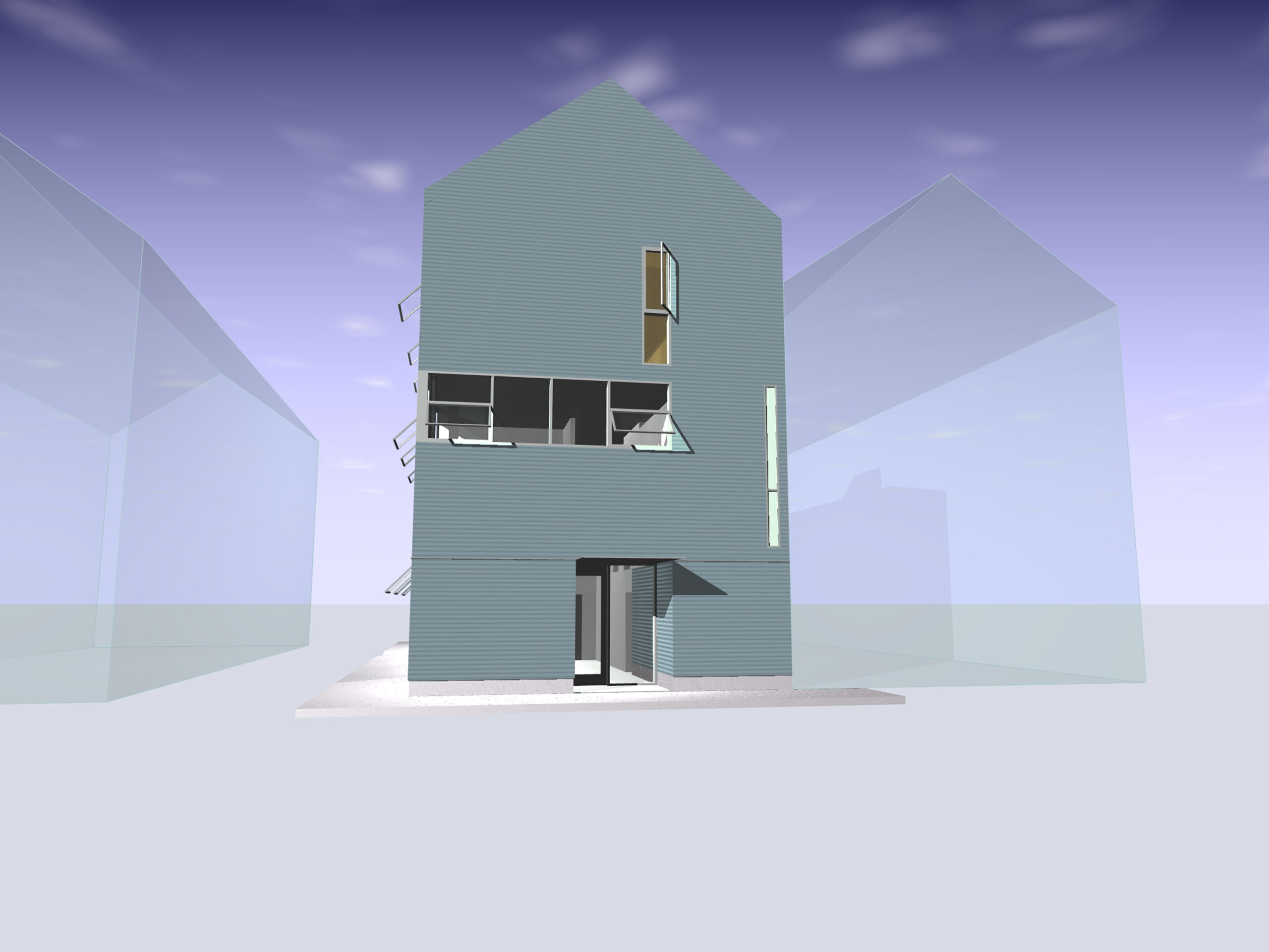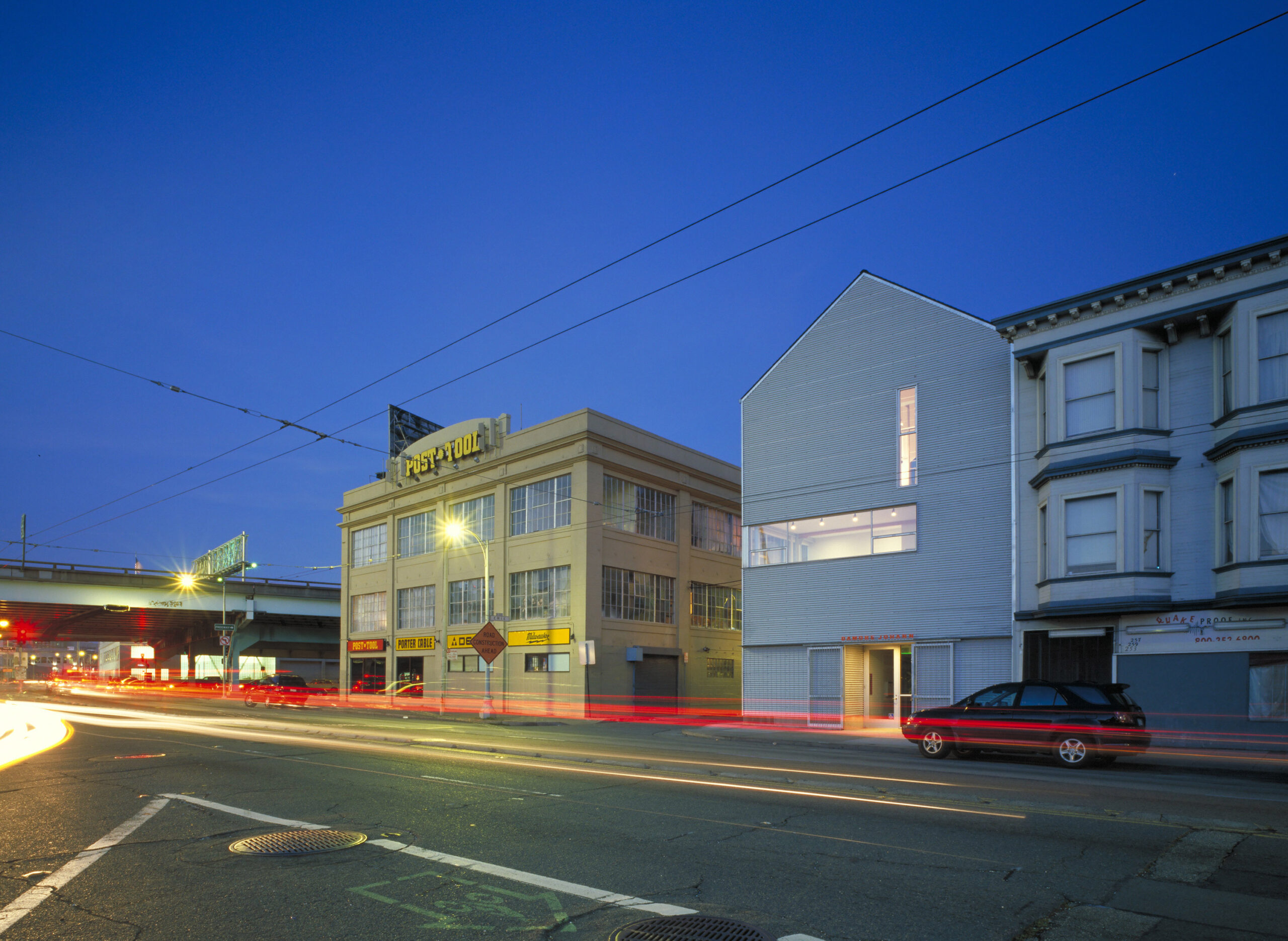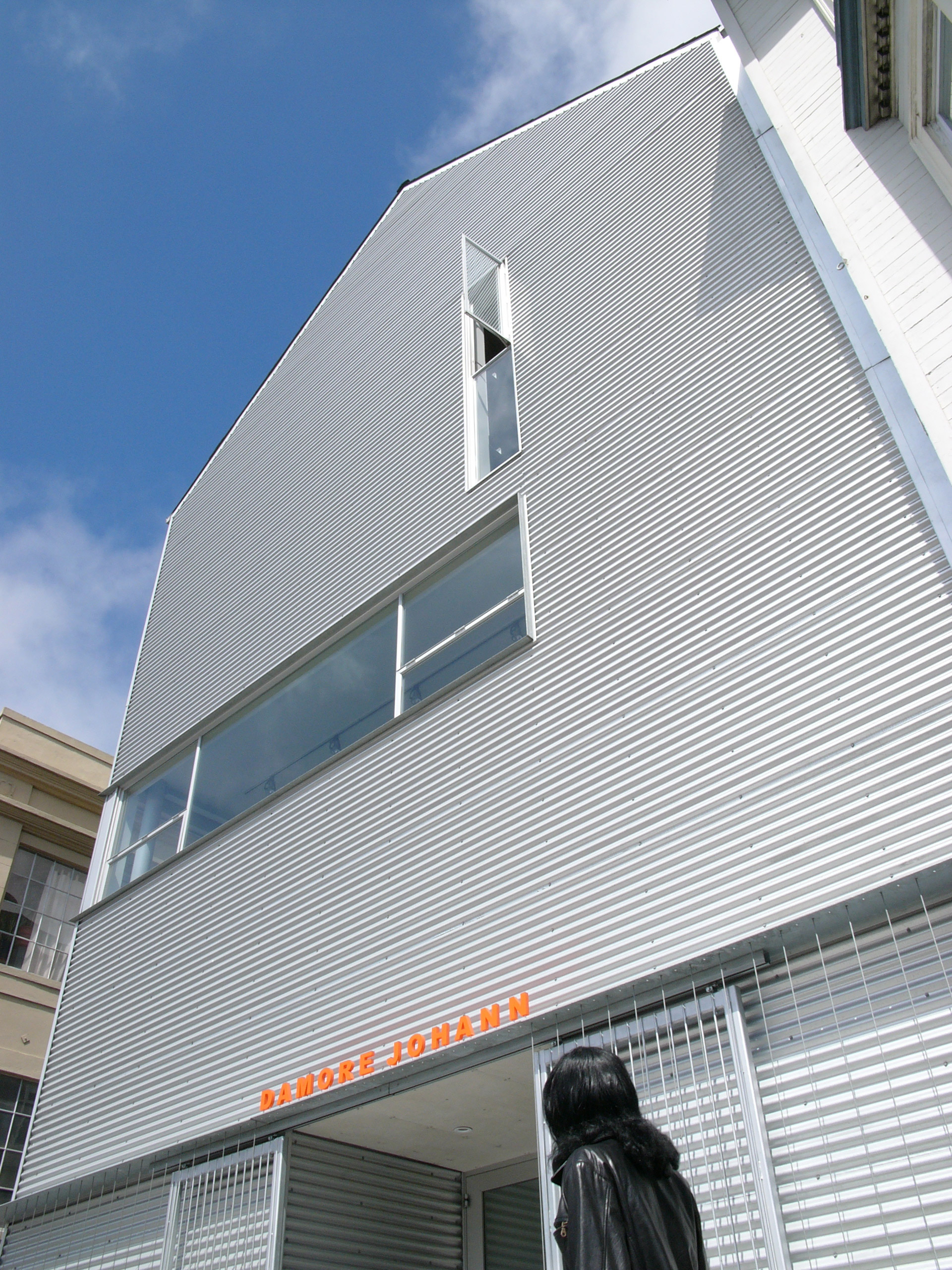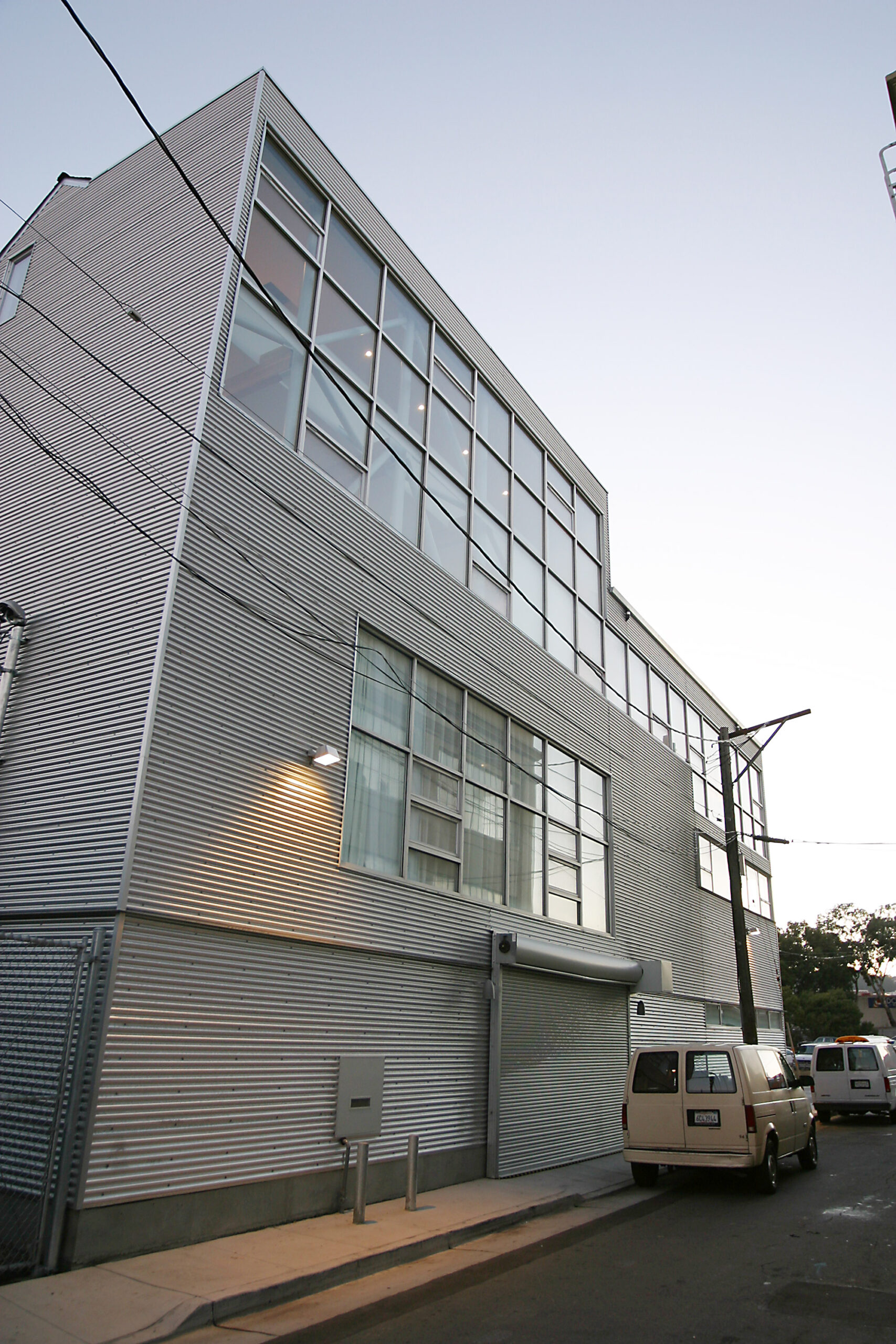 Ground up office building and interiors for branding firm Damore Johann. We were inspired by the idea of creating an office building that had the intimacy and feel of a house. We started with a simple gabled roof form, and blended this shape with a rectangular, flat roof volume at the rear of the building that served as a loft/ mezzanine area for the business owner's private office space. The structural system sits inside of the exterior wall, freeing up the facade for large expanses of glass and distant downtown views.
more ↴
The project features a daylight balanced interior, and graffiti resistant corrugated galvalume siding. Sustainable elements include radiant heating, natural ventilation, and formaldehyde free ultralight MDF.
The result is a building with multiple identities that defies a single interpretation.
Architecture
David Yama (w/ PFAU Architecture), Michael Young
contractor
Malpas & Baker
Structural
Murphy Burr Curry
custom millwork
ITEM Studio Thomas Jameson
photography
Tim Griffith, David Yama